Wichita and Leawood's Favorite Dog Lodging
Go for a walk, visit with friends and play your favorite games until the sun goes down. Enjoy a relaxing massage or sweet treat before heading back to your quiet, private suite. Settle down for the night in fresh fleece bedding, drifting off to sleep with the sounds of symphonies in your ears. Your every whim is answered, and every preference catered to.


This is the experience that won Sydney's Pet Resort the title of Favorite Dog Boarding, chosen directly by the community (Wichita Eagle).
You can even arrange to have your pet picked up and dropped off!
Award-Winning Accommodations
Each visitor stays in an individual, climate-controlled room with all the comforts of home (and then some). We have rooms for dogs of all sizes and inclinations, including luxury suites with elevated bedding and private television. Particularly shy or anxious dogs might take advantage of our special calming rooms offering greater peacefulness. Each area has an "around the world" theme, from Rodeo Drive to Japan to Sydney Harbour.
We take the comfort of our guests very seriously. Here are some of the ways we ensure your pup is well-cared for:
Comprehensive five-point wellness checks
Fluffy, freshly-laundered fleece bedding
The soothing sounds of classical music (studies show dogs love Mozart!)
Televisions (Leawood Location) & windows in our vacation suites
We recommend keeping your pet on his or her usual diet. However, we offer Science Diet at no additional charge.
Continuous fresh, cold water in every suite
Four outdoor elimination breaks each day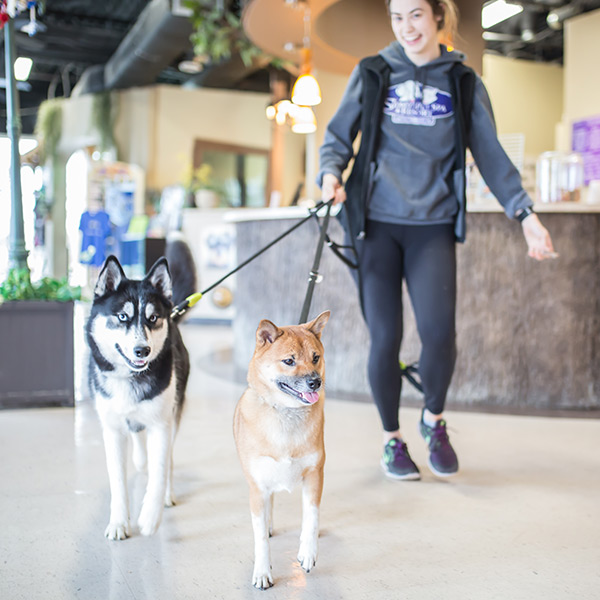 25% Off First Time Lodging
First time clients only and one per family. Subject to availability and cannot be used over Holidays.

Visitors to our Wichita facility can spring for a little extra luxury with our deluxe vacation suites, complete with flat-screen televisions! Take a canine vacation to Hawaii or Mexico with our specially-themed rooms.

Inside the doors of our Leawood facility is a sprawling Tree of Life, where our receptionist will guide you to your dog's vacation destination. Visit our Ancient Egypt area, Great Pyramids and all! More of a party animal? Celebrate Mardi Gras in our New Orleans room!
25% Off First Time Lodging
First time clients only and one per family. Subject to availability and cannot be used over Holidays.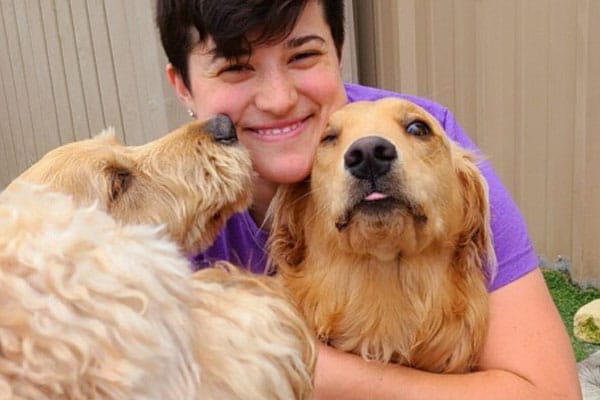 Fun, Discounted Activity Packages
Dogs are wonderful, and each dog is unique. Our caring staff strives to deliver a personalized, enriching stay complete with your pet's favorite activities. In our experience, pets kept busy and engaged are happiest and healthiest. That's why we offer discounted activity packages full of our most popular activities. Call today to find out more!
25% Off First Time Lodging
First time clients only and one per family. Subject to availability and cannot be used over Holidays.
Small Dog $27.95
Medium Dog $29.95
Large Dog $31.95
Giant Dog $33.95
Vacation Suites $41.95
Each additional pet 15% off when they share a room
Prices vary during peak periods and subject to change
Vacation Packages starting at $15.95 / night
A la carte services under boarding:

Full Day: $25
Half Day: $17
All dogs must be at least 12 weeks old to stay overnight at Sydney's Pet Resort.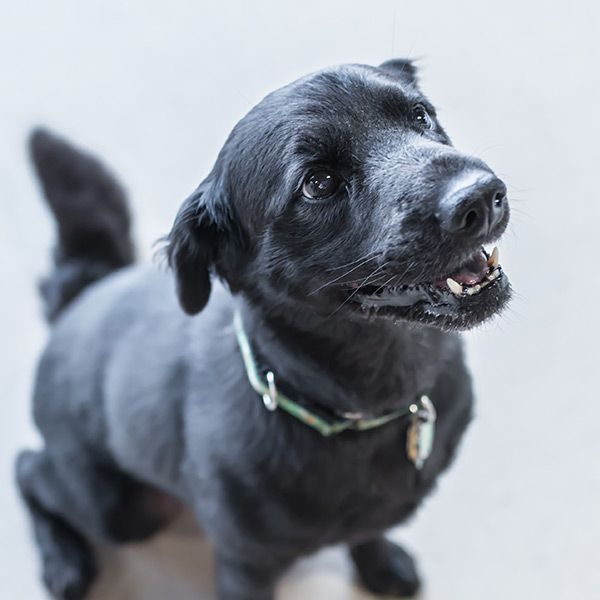 Group or Individual Play: If your dog loves the company of fellow canines, our playgroups offer a fun & safe social experience. For those dogs who prefer a human playmate, our loving caregivers delve out lots of personal attention and fun. No matter his preferences, your dog will have a fantastic time!
Bedtime Pampering: Come evening, your furry family member will settle back into his own private suite. A doting caregiver will cuddle up for a personal tuck-in, complete with soothing bedtime stories and a scrumptious snack.
Puppy Play: Young puppies have a special set of needs, which we've bundled together. Extra playtimes help burn off some of that boundless puppy energy, and additional potty breaks keep your pup on track to healthy habits.
Senior TLC: We'll treat your older pet like royalty with orthopedic bedding, specially-designed for comfort and healthy joints. Your pet will love going on stretch & mobility breaks at his own pace with one of our devoted staff members.
Spa Day: Our professional spa team will provide your pet the ideal pampering with a relaxation massage. Check out our salon menu for all the ways we can spoil your canine companion!