Professional Dog Training in Wichita, KS
By nature, dogs are incredibly smart and eager to please. When you add proper training to the mix, you can unlock your canine companion's true potential.
Do you and your dog try your best, but he's still jumping on your guests?

Does he run away when you call?

Is he pulling the leash?
These common challenges can be daunting. With professional direction, the experienced dog trainers at our Wichita, KS facility will cement a better understanding between you and your dog.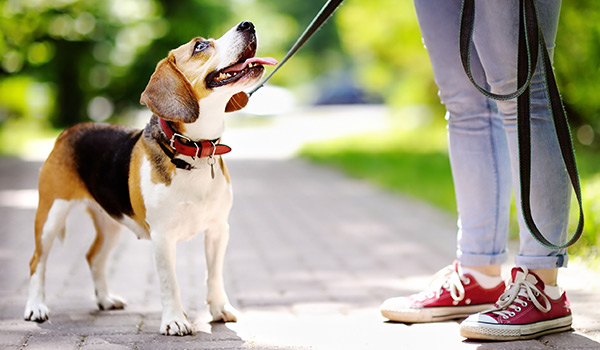 Professional Dog Training in Wichita, KS
Give us a call to schedule dog training classes at our Wichita, KS location.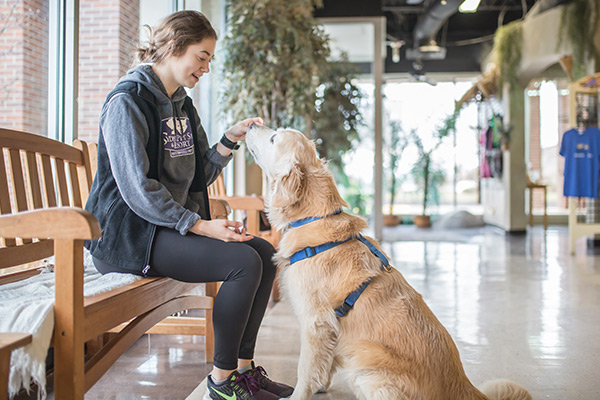 A Lodge & Learn program is where your dog stays at our facility while going out on adventures to learn new things every day. In our Lodge & Learn program we do all of the hard work for you. Every day starting bright and early your dog will be up and about running, playing, all the while learning appropriate play behaviors and good manners. During this time your dog will also learn different obedience commands that will make your time more enjoyable together. We believe learning should be versatile and happen in different environments with different distractions, not in a sterile training room. We offer two predefined lodge and learn courses. These programs range from basic to advanced, however we do offer custom lodge and learn programs based upon your dogs needs
Your success is our success!
Call 316-928-2400 and ask for Nicole or send us an email today.
The Several Lodge & Learn Programs We Offer
This basic 5-day program will introduce your dog to the most important behaviors, including:
Sit
Stay
Come when called
Lie down
Heel
Our 15-day program will help your dog master common obedience commands such as:
Sit
Stay
Come when called
Lie down
Heel
Place & drop it
Crate training
In addition to the essential skills included in our above programs, we can address specific goals or challenges you & your dog may have. Our training specialists will work with you to custom-tailor a Lodge & Learn experience designed to meet your individual needs.
Bring the training to you! We also offer In-Home Lessons. This is where dog training comes to you and can be customized to you and your dog. This a great option if you do not have the schedule that allows for a weekly group class or if there are specific things you want to work on with your dog. Some behaviors only occur while at home, this can be the perfect option to help with potty training, or other at home issues.
Professional Dog Training in Wichita, KS
Give us a call to schedule dog training classes at our Wichita, KS location.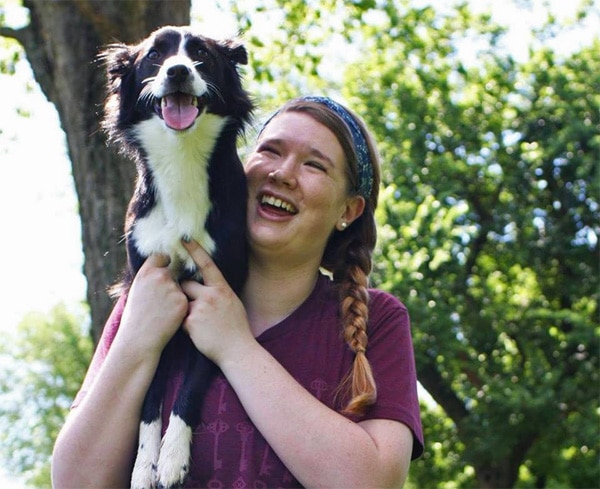 Nicole graduated from Triple Crown Academy in Hutto, Texas in 2012 as a Certified Canine Trainer and Behavior Specialist. Since coming back to Wichita she has become heavily involved with the Wichita Dog Training Club and has taught multiple classes, including basic obedience and agility, as well as n home lessons. All four of her dogs are trained in basic obedience and she competes in agility with her Border Collie mix, Jenna.
Nicole is extremely passionate about training and working with people and their dogs.
Why Dog Training Is So Important
There are many benefits of training for both you and your dog.
Strengthens the dog/owner bond
Promotes obedience & control
Engages the canine mind & relieves boredom
Corrects undesirable behaviors
Builds self-confidence in your dog like leash-pulling, destructive chewing, and more
Promotes the socialization skills well-behaved pets need
Reduces fear & separation anxiety
Helps provide the proper amount of mental & physical stimulation dogs need
We use a combination of approaches to provide your dog with a well-rounded training experience. Our balance of leadership and affection clears the lines of communication between pet and owner.
Our multi-faceted method allows us to face your dog's specific goals and challenges, leading to better end results. Our technique works for dogs of all ages including puppies.
We have three major goals in our training classroom:
Teach your dog to respond to verbal commands
Teach you and your family how to use our training methods outside of class
Ensure your dog retains his newfound knowledge